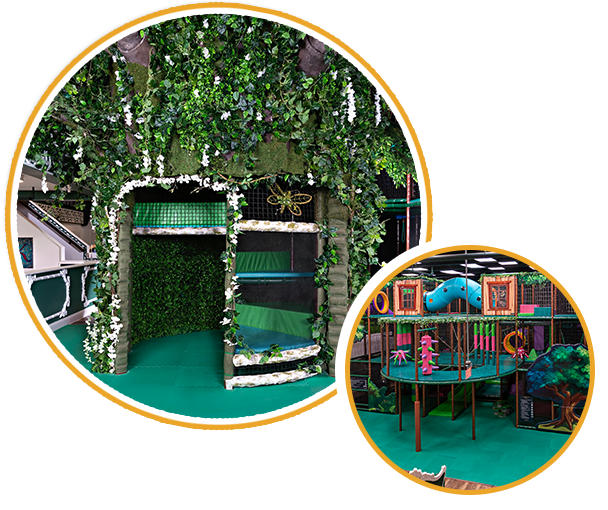 To evoke delight in every guest and engage them entirely in our world.
If you're a parent, you know how hard it is to find a space that will inspire your child's' creativity, boost their imagination, and allow them to run freely- especially in the gloomy months of winter.
Or on the quiet, gray, rainy days of spring.
Or those long, hot, humid days of summer.
Even more challenging is to find a place that will allow you—the parent—to get some much-needed rest, a delicious meal, and an opportunity to engage with other adults (while maybe catching up on some work).
To change this, Kidcadia will offer an innovative twist to the traditional indoor play center by providing all of these elements under one roof. This will allow for an unforgettable experience with the flexibility to enchant any visitor, regardless of age.
When children enter our world, 2 things will happen.
As quick as a sea breeze, they'll let their imagination run free.
And, in the same blink of an eye, they'll follow, running just as free.
The interior of our 10,000 square foot facility was demolished and built from the ground up, designed specifically to provide an unparalleled experience for children. Their eyes will be immediately drawn to our expansive play structure, which encompasses over 4500 ft.² of dedicated play space.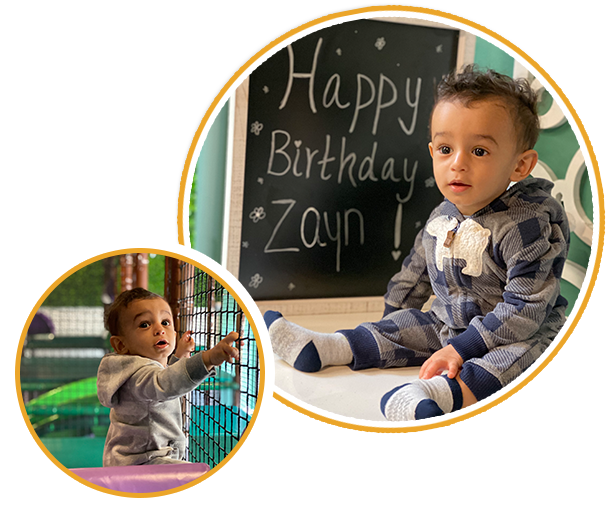 Children 24 months and older: $15.99
Children 12 months-23 months: $10.99
Children under 12 months: Free​
Adults: Free
Good things happen over coffee.
Kidcadia was created as an escape. Most children will believe that it belongs to them (and we're ok letting them believe that). Our space, however, was also built to be a destination for those who nurture them, physically and emotionally. Those who change their diapers, pick the peas out of their hair, and drive them to school on sleepy mornings. Caregivers can choose to chase their little ones straight into the play structure and show them that they still know how to play Tag, Hide and Seek, and Capture the Flag. Or they can choose to spend the afternoon coloring, relaxing and recouping.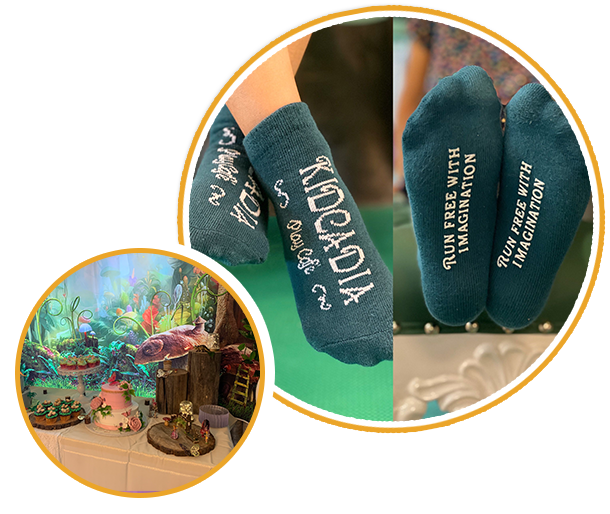 Very clean. Lots of options for climbing, jumping, and exploring with activities for quieter play around the sides of the room. Separate area for toddlers. Lots of comfortable seating for adults. Wrist bands match you with your kids and someone is stationed near exit to check that adults are only leaving with their own kids.
This is the coolest indoor playground I've ever taken my kids to. The decor is absolutely beautiful and whimsical. Not only is there is a huge play structure but they have a section where the kids can color, a drawing board and a giant lite bright! If I didn't live in Tennessee we would be here every day.
The owners did a fantastic job. The kids love this place. It's a little pricey when compared to similar places, but when you get inside you see why. Really top-notch everything. Just fantastic. Love the coffee too 😁

I am hesitant to write a glowing review because I don't want to share this place with the masses! But it is by far the best indoor play area I have brought my children to. Such a clean, unique and fun place to bring the kids. Great attention to detail in creating this space and a wonderful variety of things for children to do. And even some of the adults (myself included) seemed to really enjoy the coloring station.

Very pleasantly surprised at how clean and spacious this play area was. Very glad I read the reviews and came. My kids had so much fun here! And there is a ton of seating area for adults. Very classy. It has to be the nicest play area that we've ever been to. We'll be back for sure!

Amazing play place for kiddos. My toddler is 2 and there was more than enough to keep him occupied for 3 hours. Highly recommended. Their coffee is also amazing. Lots of seating for parents. Friendly staff. We can't wait to go back.

Hands down the greatest play place I've ever been to. My son absolutely loves it and could spend all day here. The staff is so friendly and kind. The equipment is spotless and the decor is beautiful. I can't recommend this place enough. We drove 20 minutes away and it's definitely worth the drive.

This place is amazing! We take our kids here at least once a week to wear them out. Someone commented that it's expensive $15 for one 2 year old..that's not true I take two 2 year olds for under $15. Their prices are comparable to other play places. It's very manageable to take them alone because the way they are set up. Super friendly staff and very clean!
My 9 month old had a blast in the toddler area. There is a beautiful private nursing room which I appreciated and 2 family bathrooms for diaper changes. I loved all of the different activities, and the art work/ambiance was beautiful.


Also there is very nice (lounge area) for parents. you can get some work done while your kids are playing.
I Highly recommend this place. Love the design and style. All the employees are super friendly. Very very CLEAN and safe place for all ages. My (3 years old) son loves it, we spent the whole day in there.
Went to Kidcadia on a play date and I was BLOWN AWAY. The kid oriented details, cleanliness, the smell (smelled like candy) every single thing about this facility was wonderful. The staff, was extremely helpful & there for any of your needs. 10/10 would recommend going and will definitely be coming back! Can't wait to book a birthday party with you!
Whimsical parties hosted in our Enchanted Chamber