Kidcadia is the reimagination of family time.
Experts from the fields of play, whimsy, and magic- along with their grown-up peers- came together with the goal of creating a space. A better space. One that the entire family can share and enjoy equally, without compromise. When a child enters our world, they'll find an environment powered by creativity, not batteries. When an adult enters, they'll find themselves immersed in surroundings inspired by dream-like narratives, a sharp departure for those whose experience is often an afterthought.
In our simplest form, we are a homegrown, community-business that looks to elevate the standards of play facilities for children, and their parents.
Child-like curiosity. Relentless passion. Community service.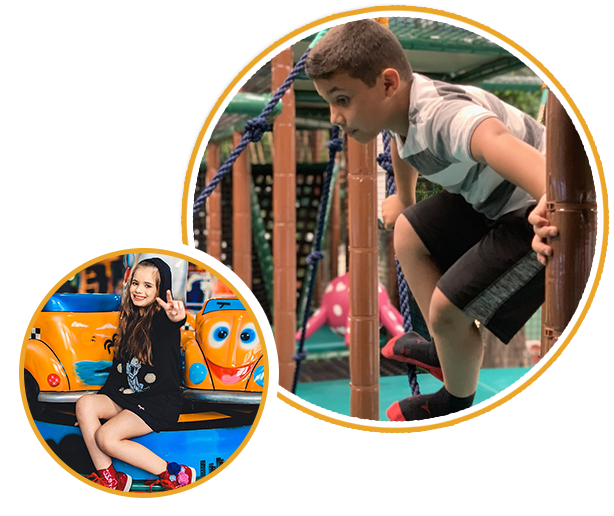 When children enter our world, 2 things will happen.
As quick as a sea breeze, they'll let their imagination run free.
And, in the same blink of an eye, they'll follow, running just as free.
The interior of our 10,000 square foot facility was demolished and built from the ground up, designed specifically to provide an unparalleled experience for children. Their eyes will be immediately drawn to our expansive play structure, which encompasses over 4500 ft.² of dedicated play space. A path will lead them to Banyan Pointe, a 20 ft tall tree that sits at the center of Kidcadia.
After crawling into its base, they'll be delighted to discover a passageway leading to the top. If they decide to roar straight into the play structure, they'll be met by a labyrinth of slides, tunnels, and soft-play climbing structures. Toddlers left behind in their older siblings' (pixie) dust shouldn't worry. They'll have access to a special play area, one that only grants entrance to those of their mini-stature. Once they leave the structure, they'll find imagination at work. Our Light Gallery houses a corridor with an illuminated glass canvas that kids can draw on. Their art will gain new life and glow as light travels through the glass and exits through special marker ink. If they want a keepsake for home, they can wander over to our Crayon Quarter, and choose to color one (or all) of our custom illustrations, exclusively created for Kidcadia. After building up an appetite, they'll be delighted to find that their grilled cheese sandwich has taken new form as a jigsaw puzzle (one that they can eat!).
Good things happen over coffee.
Kidcadia was created as an escape. Most children will believe that it belongs to them (and we're ok letting them believe that). Our space, however, was also built to be a destination for those who nurture them, physically and emotionally. Those who change their diapers, pick the peas out of their hair, and drive them to school on sleepy mornings. Caregivers can choose to chase their little ones straight into the play structure and show them that they still know how to play Tag, Hide and Seek, and Capture the Flag. Or they can choose to spend the afternoon coloring, relaxing and recouping. A cafe seating area spanning 2 levels was designed to bring people together, centered around an enchanting grey forest landscape that was authentically reproduced from hand-painted work. After wandering by our tree tower, they'll find a custom counter serving food from neighboring White Pine Caf. Precision cooking methods that were once only found at high-end restaurants will be used to prepare gourmet sandwiches, salads, and soups. Coffee, lattes, and smoothies will also be available.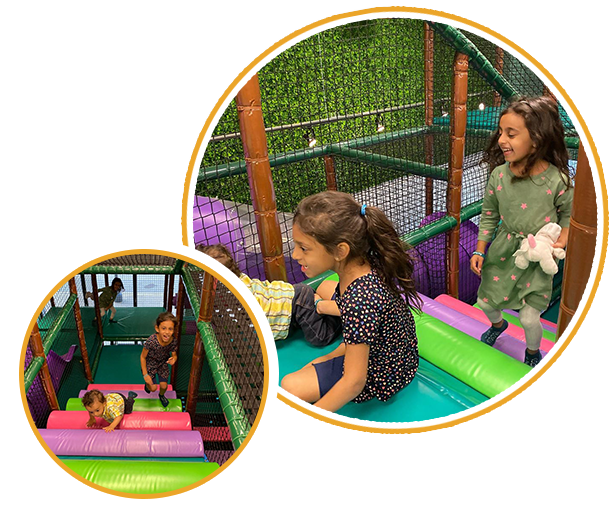 ASK US ABOUT PRIVATE PARTY RESERVATIONS
​Exclusive use of facility after hours