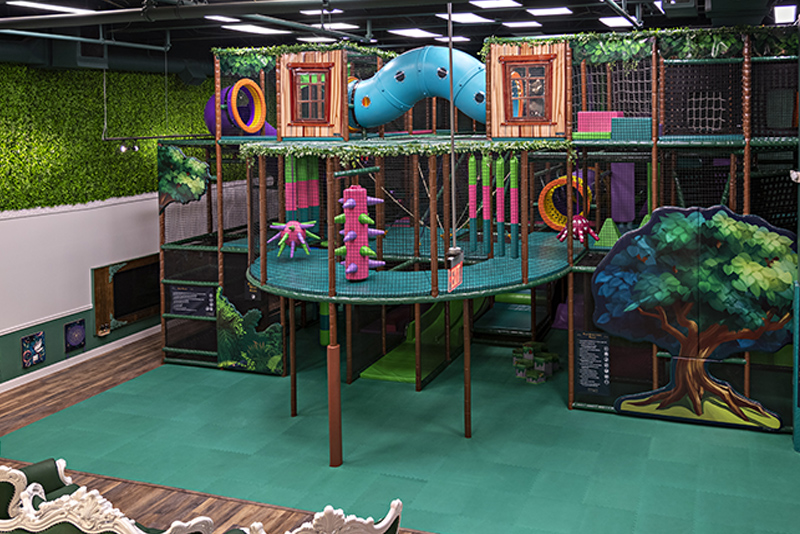 Our physical play area is divided into a toddler section and larger play area designed for children 3 years and older.
The larger play area (pictured here) alone encompasses 3 different levels with over 4500 ft.² of dedicated play space. All three levels offer a multitude of soft play equipment that was thoughtfully picked to help stimulate physical, cognitive, and social growth. On the 1st level, the play-structure will quickly morph into unchartered territory where children will encounter climbing towers, slides, a trampoline, a zip line, spin bars, and a swing log. On level 2, they'll work on continuing their imaginary journey through a mini rope course, balance beams, rope bridges, and a soft play obstacle course. On level 3, your explorer may encounter a bridge that leads to Banyan Pointe, a 20 ft tall tree that contains its own hidden paths.
Play Structure
The larger play area encompasses over 4500 ft.² of slides, tunnels, and soft-play climbing structures. This area is recommended for children 3 years and older.